101: ONE EXHIBITION, 101 ARTISTS, TWO GALLERIES.
This double exhibition takes place at ADDA Gallery Paris – ADDA & SARTO from February 13th to May 30th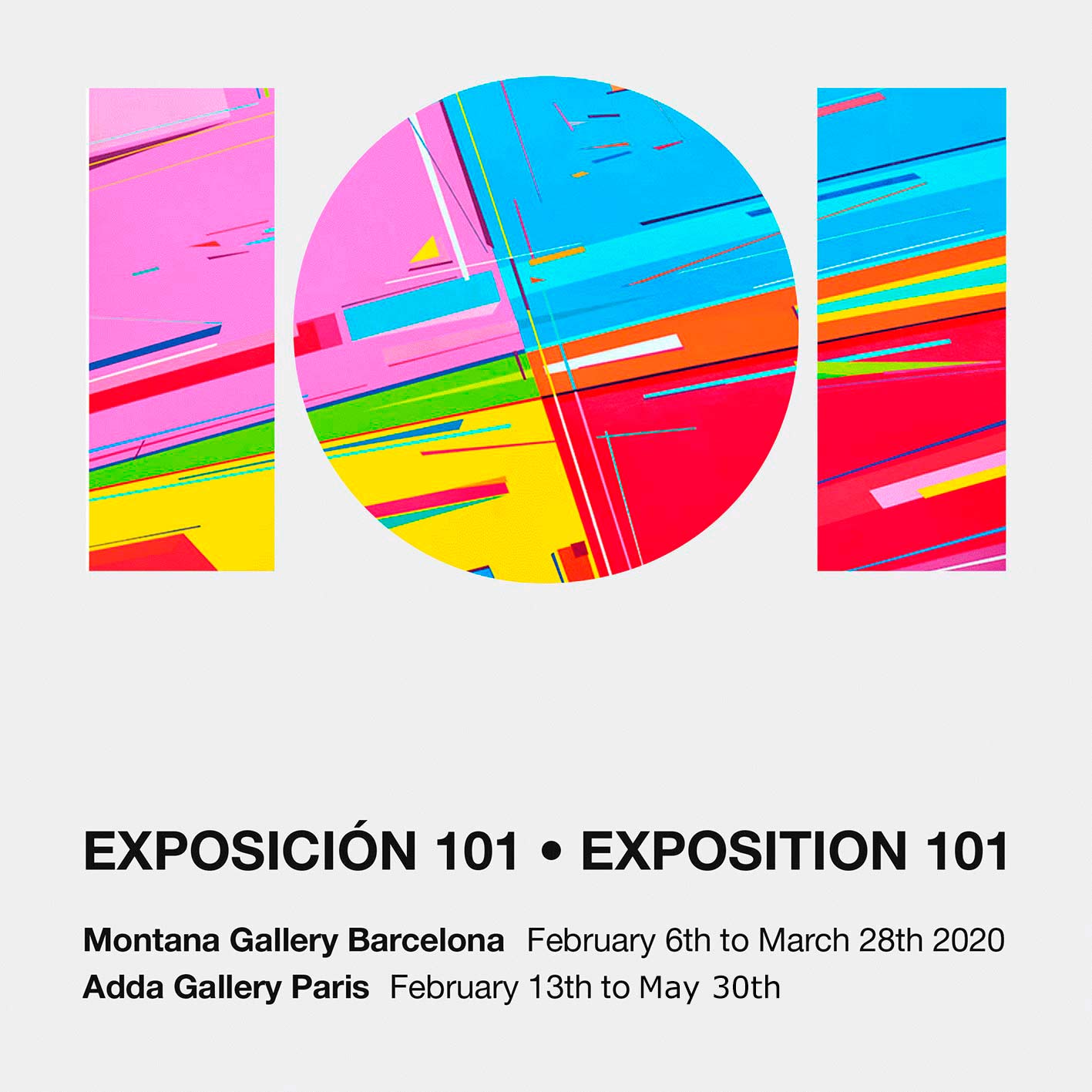 101 urban artists from all over the world, 101 different people together in two locations. 101 artistic worlds, bearing witness about the 101 exhibitions organized during the past 13 years by the curator Anna Dimitrova.
An exhibition which tells the stories of two galleries, the mythic Montana Gallery Barcelona, where so many artists started, and Adda Gallery, younger, more contemporary, but also international and dedicated to help transitioning from street to contemporary art.
101 artists from 16 different countries harmoniously reunited in two flagship cities of the urban artistic scene: Barcelona and Paris. 101 artworks which tell moving and personal stories, enclosed in a few centimeters of canvas. They make us dream and travel through the artists' imaginations.
ARTISTS: 2shy (France), 3ttman (France), Abel Iglesias (Spain), AEC Interesni Kazki (Ukraine), Agathe Sorlet (France), Alex Kuznetsov (Russia), Apollonia Saintclair (Europe), Arnaud Liard (France), Atma (France), Axel Void (Spain), Philippe Baudelocque (France), Belin (Spain), Bruno Pontiroli (France), Cranio (Brazil), Daniel Muñoz (Spain), Dizer (France), dran (France), Dulk (Spain), Ed Freeman (USA), Elian (Argentina), El Mac (USA), Ernest Zacharevic (Lithuania), Escif (Spain), ETAM CRU (Poland), Fefe Talavera (Brazil), Fusca (Mexico), Gola Hundun (Italy), Gordo Pelota (Argentina), GR170 (Spain), Jesus Benitez (Mexico), Jorge Rodríguez Gerada (Cuba), Juan Francisco Casas (Spain), Kenor (Spain), Kraken (France), Levalet (France), Marat Morik (Russia), Mark Bode (USA), Muretz (Brazil), Nano4814 (Spain), Natalia Rak (Poland), Nubian (France), Nuria Mora (Spain), Ogre (France), Okuda San Miguel (Spain), OmegaTBS (Spain), Pardon (France), Pastel (Argentina), Peeta (Italy), Pelucas (Spain), PichiAvo (Spain), Popay (France), Pro176 (France), Remed (France), Sabek (Spain), Sebas Velasco (Spain), Seleka (Spain), Stamatis Laskos (Greece), Taxis (Greece), Tito Merello (Spain), Vaughn Bode (USA) & Víctor Castillo (Chile).