OKUDA "The Dream of Mona Lisa"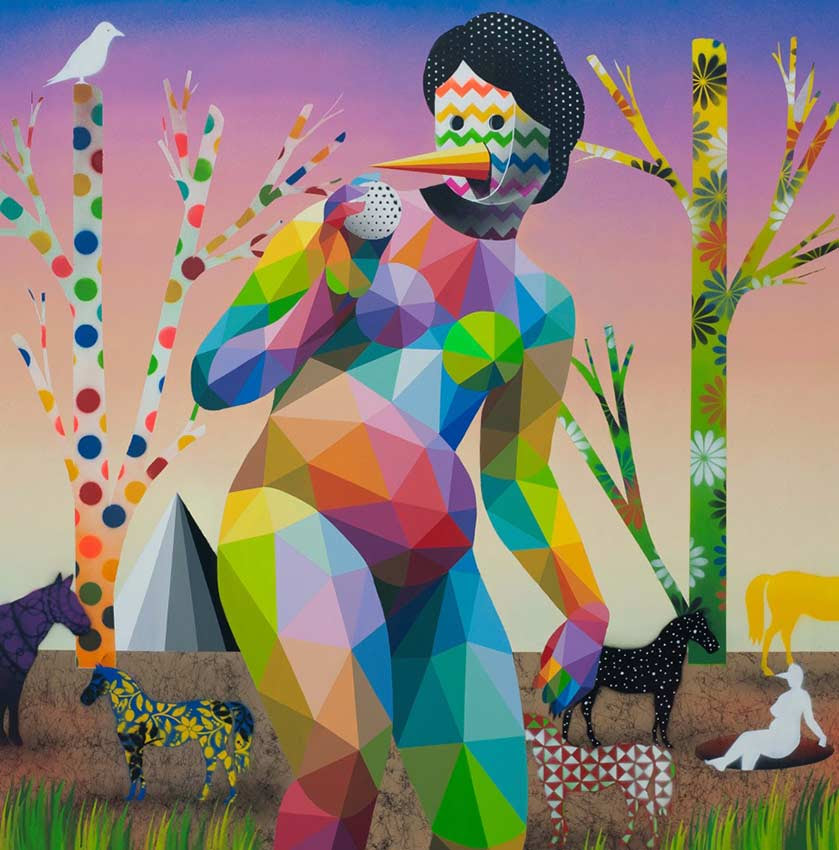 From June 17th to 29th, 2017
ADDA & TAXIE Presents The First Monographic and Parisian Exhibition of the Artist OKUDA SAN MIGUEL.
Internationally renowned, his art is part of important collections at many museums in France and abroad, but he has never presented an event like this before, in Paris or in France!
ADDA & TAXIE gallery offers this unique opportunity to discover the full talent of OKUDA, in which he will show his flamboyant colors and skilful geometries to the Parisian art scene.The ADDA & TAXIE gallery will open its doors in Paris and celebrates its birth with the very first Parisian monographic exhibition of the of the Spanish artist OKUDA.
With the support of Campo Viejo.