BOA MISTURA
« Harmonies »
Opening Thursday September 17th, 14h-21h.
Exhibition from September 17th to October 16th 2020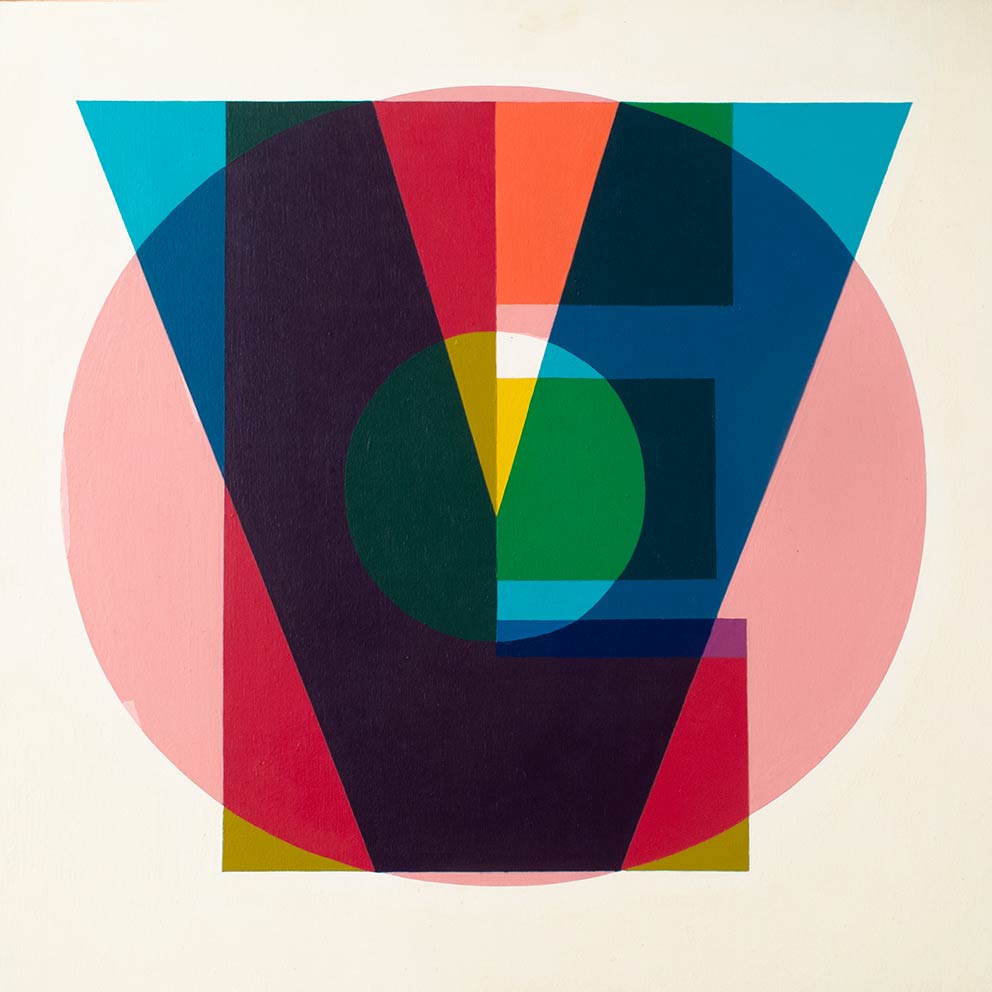 BOA MISTURA ("good mix" in English, translated from the original portuguese expression) is a recognized brand in the international urban art scene. This multidisciplinary collective, based in Madrid, has a recognizable style at first glance. They combine their training and individual specialties in architecture, advertising and fine arts to arrive at a complete concept in which the work and its context are studied in detail.
With origins in graffiti since 2001, his interventions catch attention immediately . Colorful and bright, they convey positive messages through the use of simple, no-frills lettering. Playing with overlays, they multiply the reading levels and generate poetic and symbolic messages.
Their interventions are visible around the world, including interventions in iconic areas in the United States, Brazil, Georgia, Algeria, China, and even Kenya, sometimes spanning sections of entire towns. Inside, his work has been exhibited in numerous museums such as the Reina Sofía in Madrid, the MAXXI Museum of Contemporary Art in Rome, the Welt Museum in Vienna, as well as in art biennials, such as Venice (2012), Havana. (2015), or even Shenzhen (2017).
The ADDA & SARTO gallery is proud to present this collective so well known for its first Parisian exhibition. For the occasion, BOA MISTURA will present works on canvas and paper, an exclusive limited edition print, and will intervene one of the gallery walls with one of its characteristic frescoes.
This event will take place in parallel with his interventions in the public space as part of the Bien-Venue project with the Centquatre-Paris, on Place Charles Monselet, and the staircase on rue Frédéric Mourlon, in the 19th district of Paris.
BOA MISTURA about the exhibition:
"" Harmonies "was born from an introspective moment, from a trip to our inner nature. A series of words that are presented superimposing their letters are the graphic representation of this immersive journey.
Concepts that embody some of the qualities that define us and in whose harmony our essence as human beings lies. "
Exhibition curated by Anna Dimitrova.
With the support of Campo Viejo.