CISCO MEREL
« Between lines »
December 1st 2020 – January 29th 2021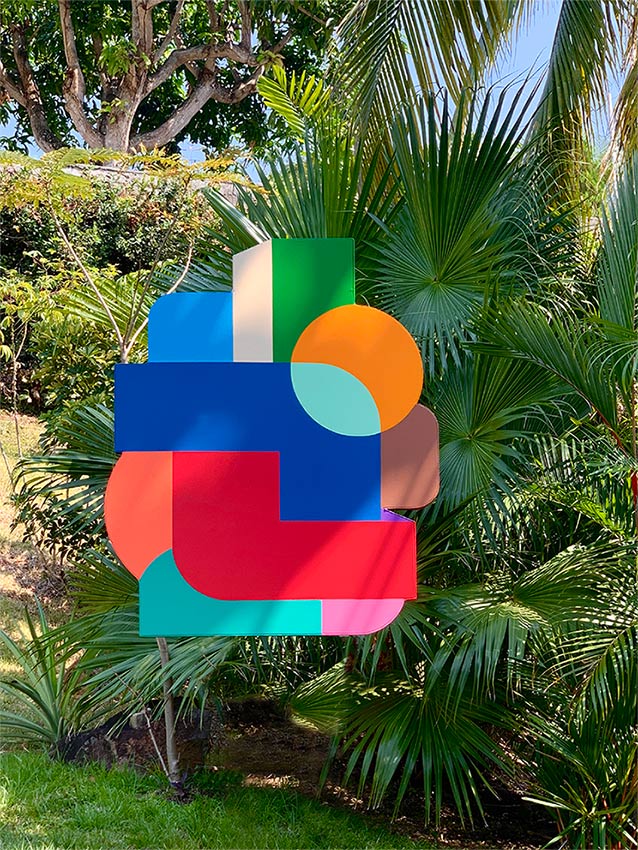 ADDA & SARTO gallery is pleased to present the new exhibition by CISCO MEREL.
CISCO MEREL was born in Panama in 1981.
He began his career in the art world through graffiti and street art culture. He then studied photography and painting at the Fine Arts School.
Disciple of kinetic art pioneer Carlos Cruz-Diez, CISCO MEREL defines its aesthetic and its universe by drawing inspiration from local references. He explores a vocabulary of forms inspired by typography, geometry, and a precise study and systematic color codes, to structure your subject artistic. The artist composes his works by exploring multiple supports and mediums: painting, sculpture, installations, projects in public space, which makes it one of the major promises of contemporary Latin American art.
CISCO MEREL participates in the Havana Art Biennial in 2019, and exhibits in many galleries: in Panama, Honduras, Mexico, Belgium, Germany, United States and now in Paris, France. He participates in workshops and international artistic residencies: Global Fresh Collective Workshop in New-York (2009), Culture France Scholarship, Cité Internationale des Arts de Paris (2010), or Pilotenkueche Residence in Leipzig, Germany (2011).
Please contact us for catalogue of available works: adda@addagallery[dot]com