AEC INTERESNI KAZKI
"Mythgazing"
Exhibition from March 10th to April 30th 2021.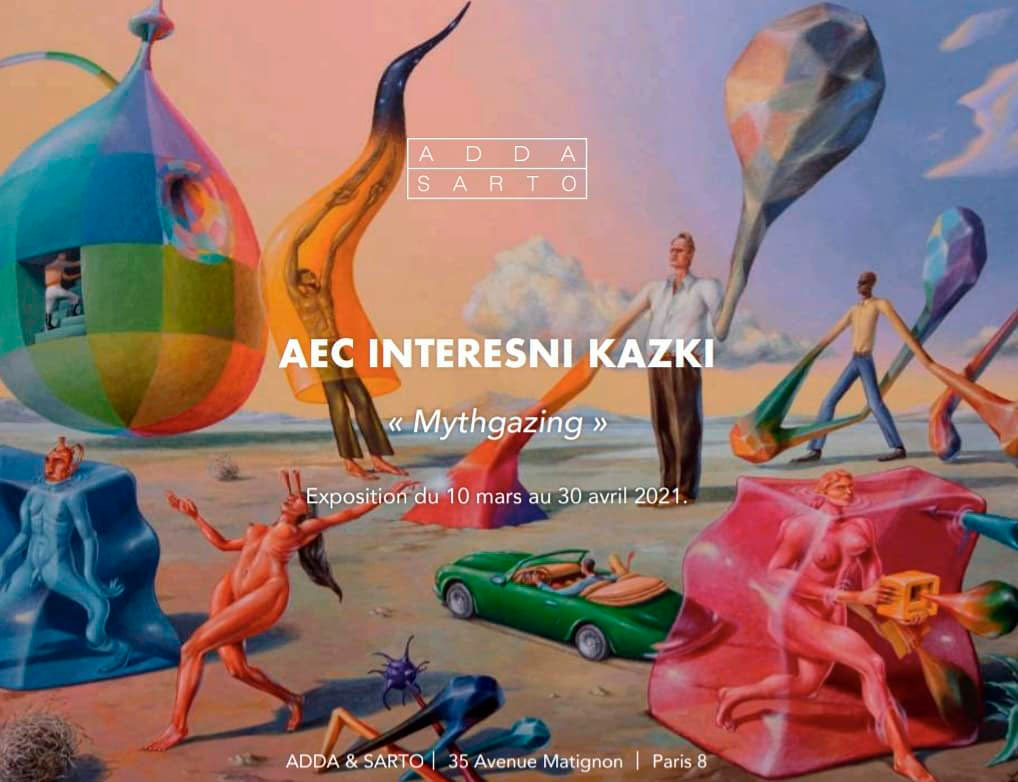 We are happy to present this second solo show dedicated to AEC INTERESNI KAZKI. 
The previous one, "Deja Vu & Jamais vu", took place at the end of 2018 in our Parisian space and was a great success.
Today, AEC INTERESNI KAZKI explores his worlds with incredible imagination, fascinating level of details, and presents large and medium size canvases and drawings on paper.
Renowned for his striking visual imagery, Aleksei Bordusov
aka AEC INTERESNI KAZKI is a Ukrainian artist whose surrealistic works grace walls across the globe. His bright, intriguing murals —inspired by science, religion, mythology, cosmology, myths and times past— are filled with color and often accompanied by black and white drawings. AEC's highly detailed pieces appear like they come from a fairy tale populated by colorful imaginary creatures that often seem to be in motion.
The comparison with fairy tale is not unintentional as his nickname INTERESNI KAZKI literally means « Interesting Fairytales ».
To receive the catalogue of available works:
«Mythgazing», the book by AEC INTERESNI KAZKI gives the title to the new exhibition and collects in a monographic way the artist's career over 10 years. 280 pages printed in high quality, with images, sketches, annotations, and unpublished material, of all his works in that period.