MICHAËL EVENO GREMS
"Traits"
Exhibition from May 20th to June 26th 2021.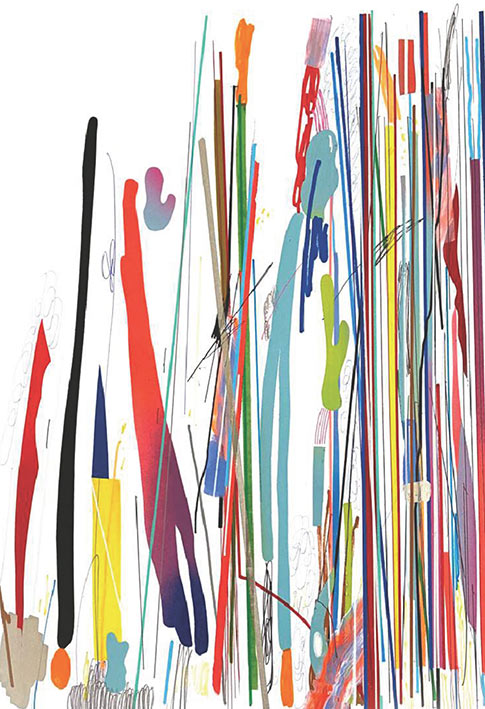 We are pleased to invite you to discover "Traits", the most important exhibition of the work of MICHAËL EVENO GREMS to date, which opens on Thursday, May 20 in Paris.
Some artists like to settle comfortably in a form of expression and bask in it for years, practicing the art of dividend. This is not the case with Michaël Eveno aka GREMS.
He prefers exploration which constantly pushes him to find new territories, to seek new lines of flight and to draw a line on the past.
The time devoted to the refinement and the immediate. A distance from the illustrative character of his productions to get closer to the essence of his art: the raw, salient and instinctive form.
He thus reconnects with the origin and urgency of graffiti and the simplicity of the gesture which, in order not to become indigestible through endless and sterile repetitions, is an extension of a sincerity that is as brutal as it is uncompromising.
No less than forty pieces specially designed for the exhibition will be presented: canvases, works on paper, limited editions. What to rediscover his style with inexhaustible energy with a sunny use of color.
Do not hesitate to write to us to ask us for the catalog of works.