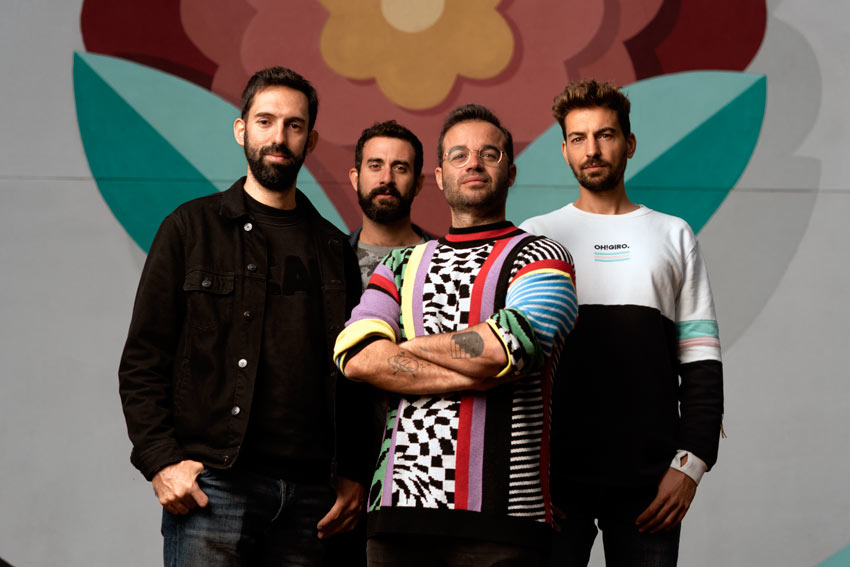 BOA MISTURA ("good mix" in Portuguese) is a recognized name on the international urban art scene.
Based in Madrid, this multidisciplinary collective has a recognizable style. Javier Serrano, Pablo Purón, Pablo Ferreiro and Juan Jaume combine their experiences and individual specialties in architecture, advertising and fine arts to offer a complete concept in which the artwork and its context are studied in detail.
With origins in graffiti since 2001, their interventions immediately grab attention. Colorful and bright, they convey positive messages through the use of the simple letter, without frills. Playing with overlays, they multiply the reading levels and generate poetic and symbolic messages. Their interventions are visible all over the world in the United States, Brazil, Georgia, Algeria, China and even Kenya, sometimes covering walls of entire villages. Their art has been shown in prestigious museums such as the Reina Sofia in Madrid or the Welt Museum in Vienna as well as art biennials such as Venice in 2012 or Shenzhen in 2017.