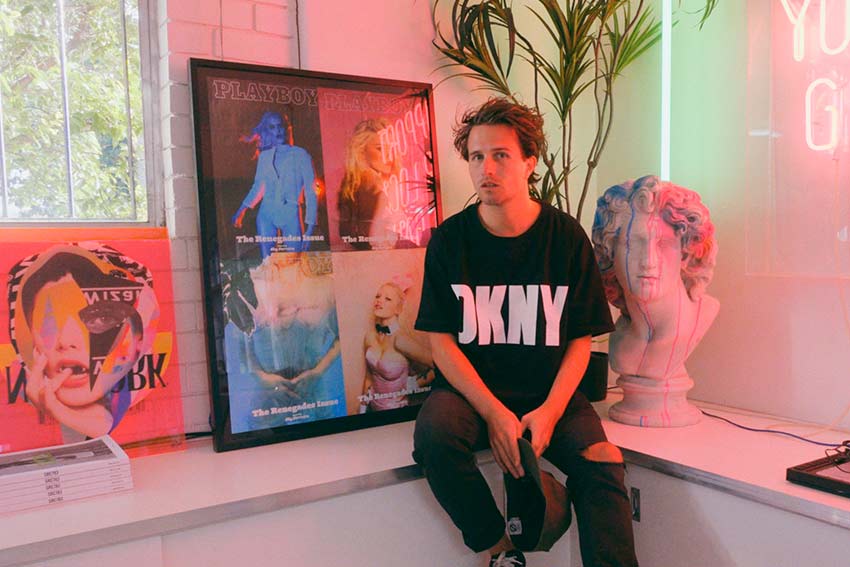 Nick Thomm is a multi-disiplinary Artist living and working between his studio locations in Los Angeles (USA) and Melbourne (Australia).
Best known for his large scale, hyper-color spectral paintings and immersive installations, Thomm's work explores the intersection between art, technology and human interconnection.
Thomm has exhibited in major international Museums and Galleries, including the New Museum in New York and the NGV (National Gallery Of Victoria). Publicly commissioned works include the Live sites across London during the 2012 Olympic Games, and his privately commisioned pieces most famously include a large scale mural for Miley Cyrus in her Los Angeles home.